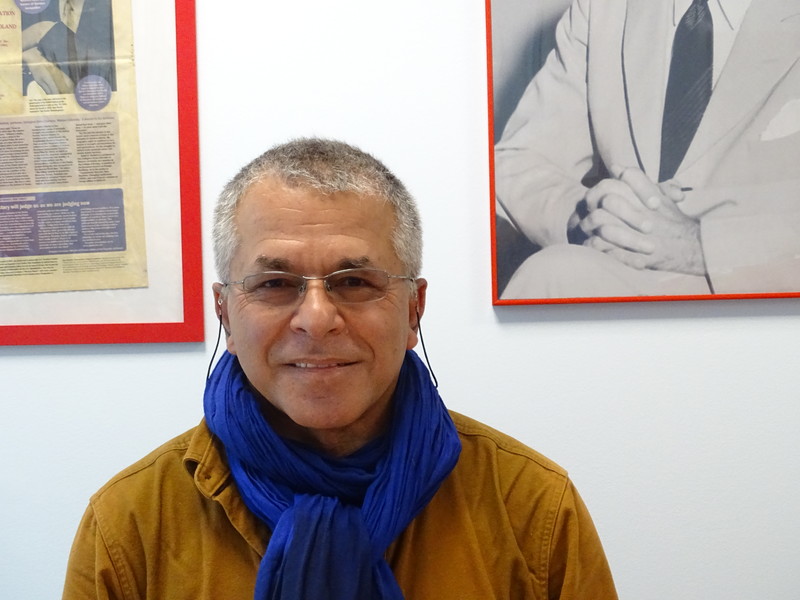 Film director Slawomir Grünberg (photo courtesy of Michal Suplat)
There was a special screening of "Karski & The Lords of Humanity" organized by the Swedish Friends of the POLIN Museum, the Stockholm Jewish Community, Bajit, the Swedish Committee Against Antisemitism, and the Polish Institute in Stockholm, with the assistance of Fundacja Edukacyjna Jana Karskiego in Warsaw and the support of the Jan Karski Educational Foundation in the US. The event took place on January 23, 2017.
After the screening, there was a conversation between Peter Wolodarski, the editor of the Dagens Nyheter and film's director, Slawomir Grünberg.