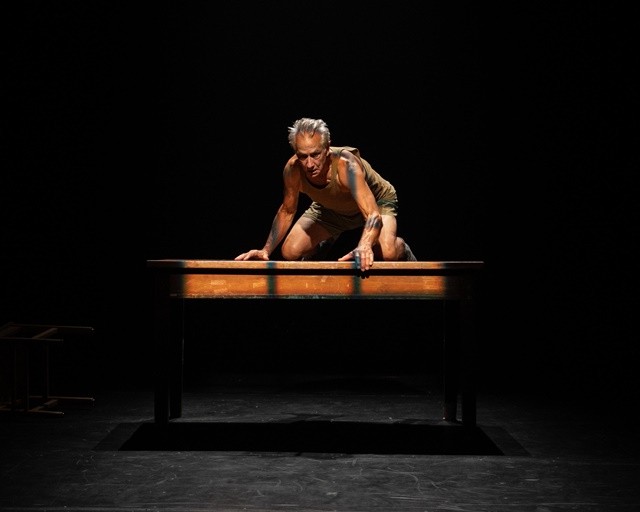 The critically-acclaimed theatrical play Remember This: The Lesson of Jan Karski has had many successful performances, continuing its showings around the world. Academy Award-nominated David Strathairn's stunning portrayal of Karski always provokes deep reactions from the audience. The play has been performed in Washington, D.C., Chicago, and New York, among other venues.
Next stop: December 2-18, 2022, at the Berkeley Rep Theater in Berkeley, CA. Get tickets here.
In addition to raving professional reviews, several audience members have commented very favorably about their experience. After the May 2022 performance at Georgetown University, the following people shared their comments:
"I was tremendously impressed with the way David inhabited Karski at last night's performance. It was a simply magnificent experience to feel that I was once more in a room with the Professor. I am most grateful that I could attend."— E. Thomas Wood, author, Karski: How One Man Tried to Stop the Holocaust.
"It's worth seeing because so many people have no concept of what war was like. Remember This gives us a small glimpse."— Helena Sigman, World War II refugee, 87 years old.
"One does not watch Remember This; one experiences it. There is no other way to take it in fully… I recommend that everyone who cares about the world and wonders what they can do to make it better – experience this play whenever and wherever you get a chance. Sit down low. Make eye contact. Stay for the discussion. And get the book"— Thomas M. Sneeringer, Karski's former student.
Q&A or Talkback sessions followed some presentations to give the audience more insight into the performance and how the play came about. They included: actor David Strathairn; Derek Goldman, the co-writer and director of the play; and — at Georgetown University — several Georgetown students and Jacek Nowakowski, Senior Curator for Collections at United States Holocaust Memorial Museum. Mr. Nowakowski knew Karski personally and recalled him as a wise man. "Whatever he said had a purpose; whatever he did, he did with purpose," he said.
The Remember This feature film is based on the play and also stars David Strathairn. However, many people have stated that seeing the play in person has been especially meaningful to them because of the immediacy of the performance. Follow our Facebook posts to keep up with the schedule of both the play and movie presentations.
This production of the play, co-written by Clark Young and Derek Goldman and directed by Derek Goldman, was created by The Laboratory for Global Performance and Politics at Georgetown University and is organized with the support of the Jan Karski Educational Foundation. Photo by Teresa Castracane.