GRAPHIC NOVEL DESIGNED FOR STUDENTS
Karski's Mission: To Stop the Holocaust
(TO ORDER, PLEASE CONTACT JKEF AT info@jankarski.net)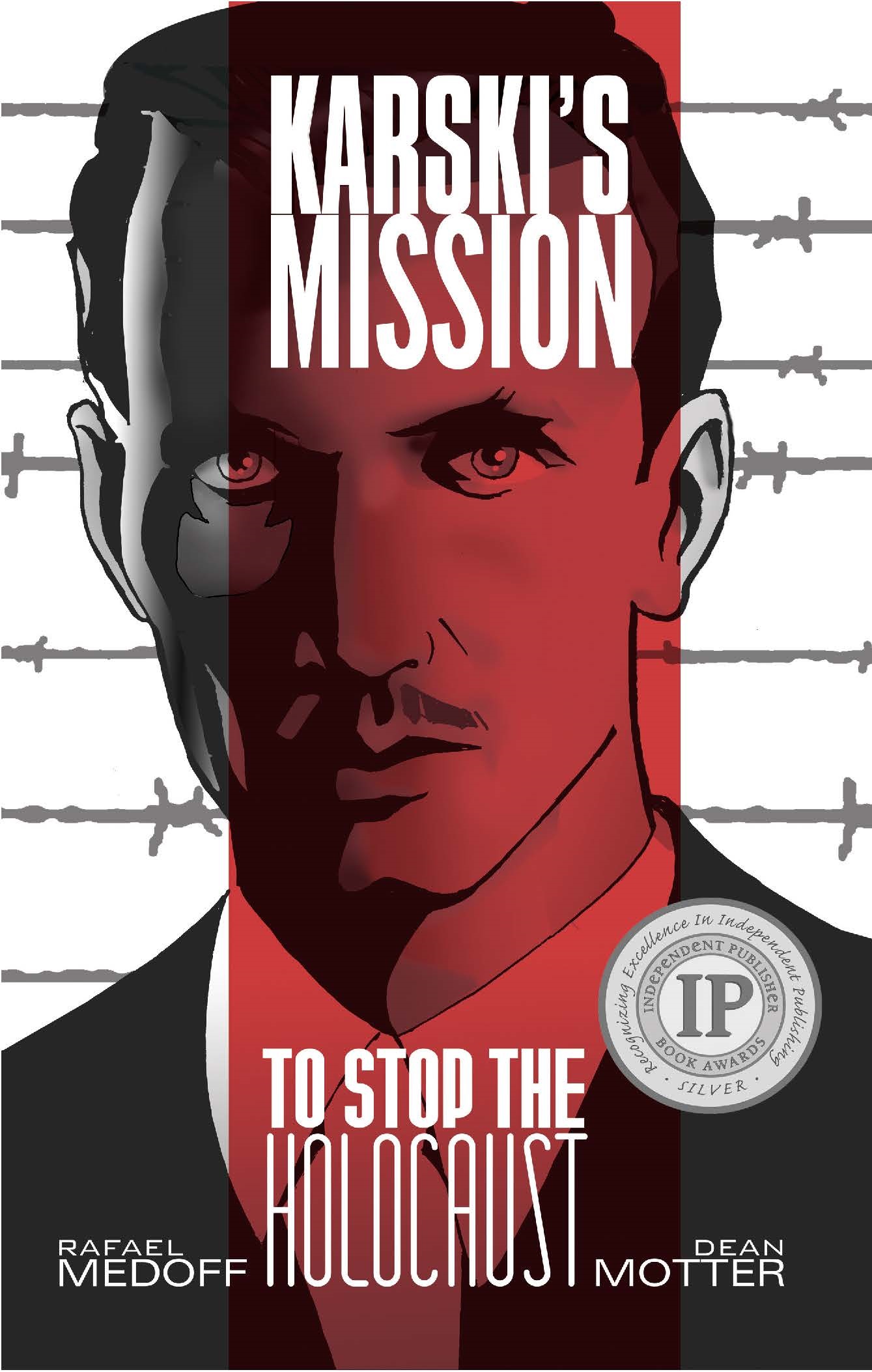 The award-winning graphic novel Karski's Mission: To Stop the Holocaust, published by the Jan Karski Educational Foundation, is based on the true story of Jan Karski (1914-2000), a Polish Catholic and member of the Polish Underground during World War II, who risked his life to carry his eyewitness account of the ongoing slaughter of the Jews in Nazi-occupied Poland to Allied leaders.
The Foundation is offering Karski's Mission: To Stop the Holocaust to admirers of Karski to learn about Humanity's Hero and to educators to use in their classrooms, especially on the middle and high school level. Students will be attracted to the fast-paced narration and engaging illustrations and the book will serve as an effective tool to help them expand their knowledge about the Holocaust and European history. In addition, we are offering supplementary resources, including Karski's wartime memoir Story of a Secret State, an educational packet, and others.
The text of this 28-page comic book was written by Dr. Rafael Medoff, founding director of The David S. Wyman Institute for Holocaust Studies and the author of 15 books about the Holocaust and Jewish history. The bold and dramatic illustrations were drawn by Dean Motter, an artist, writer and designer, best known for the comic book sensation, Mister X.  See the full list of credits: karskis-mission-to-stop-the-holocaust-full-list-of-credits-f48b3.pdf. 
In 2017, Karski's Mission: To Stop the Holocaust received a Silver Medal from the 21st Annual Independent Publisher Book Awards in the Graphic Novel/Drawn Book – Drama/Documentary category. Read more about the award here. It has received raving reviews, including this analysis Norman Ravvin published in the Canadian Jewish News.  Another great review was published by the Comic Book Legal Defense Fund.
For more information and to order the graphic novel at a discounted rate, please contact JKEF at info@jankarski.net. Please state the number of copies desired and the zip code for an estimated cost. The book has been published in two language versions, English and Polish, so indicate which version you want.
Karski's Mission: to Stop the Holocaust was published by the Jan Karski Educational Foundation. It was underwritten by the Jan Karski Educational Foundation, Fundacja Edukacyjna Jana Karskiego and The Association of Friends of the Polish History Museum. Additional funding for the Polish edition was provided by the Polish Ministry of Culture and National Heritage.
Read poignant quotes from American college students and Polish elementary school students who have read this novel in their classrooms.
See selected pages from the book below.