The Polish History Museum, Warsaw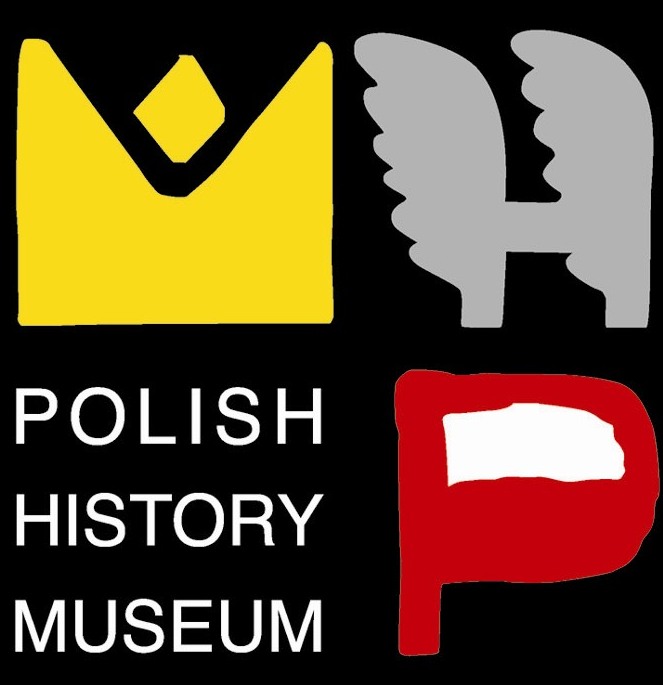 The Polish History Museum focuses on the most significant themes in the history of Poland—state and nation—with special emphasis on the idea of freedom: the function and development of her parliamentary system, institutions and civic life, and on the struggle for independence. The scope of the Museum's interests includes the history of the gentry republic, the uprisings, the Solidarity movement and both restorations of independent Poland.

The mission of the Museum is to contribute to the education and development of a modern patriotic sensibility, to develop among Poles a consciousness of our own history and openness to the wider world. A growing knowledge of the interconnectedness of Polish history with the history of neighboring nations is a vital aspect of this mission. Disseminating the courageous story of Jan Karski is an objective which complements the Museum's mission.
The Polish History Museum championed Jan Karski centennial celebrations in Poland to mark the 100th anniversary of Karski's birth through their "Jan Karski. Unfinished Mission" program. Its activities and an educational package are on this website. More general information about this wonderful Museum is available at their website.
---
LATHAM & WATKINS

 Latham & Watkins is one of the largest providers of pro bono legal services in the world. Since 2000, it has donated more than 2.7 million hours of free legal services to underserved communities and the nonprofit sector valued at nearly US$1.2 billion. Pro bono engagement is integral to the practice of law at Latham and its attorneys take on pro bono matters in nearly every area of public interest law.
Their website is https://www.lw.com.
---

Domański Zakrzewski Palinka (DZP) is one of the largest Polish law firms. Since its creation in 1993, DZP's experts have advised both Polish and foreign clients from almost all business sectors. Currently the team consist of 150 experts in 40 specializations. All matters for DZP's clients are examined comprehensively by multi-disciplinary teams as well as external experts. Additionally, DZP has built an extensive relationship with foreign law and advisory firms and international law organizations, offering advice to foreign clients in their own language. DZP also provides pro bono advice to non-governmental organizations, including JKEF's sister organization in Poland, Fundacja Edukacyjna Jana Karskiego. DZP is committed to charity work by providing financial support to other pro-social initiatives.
Please visit the firm's website at: www.dzp.pl/en/about-dzp for more information.
---
The Polish Consulate General, New York City

The Consulate General in New York City serves customers residing in its consular territory, all eleven U.S. Northeastern states. Their website is http://www.nowyjork.msz.gov.pl/en/.
---
 The Embassy of the Republic of Poland, Washington, DC

The Embassy of the Republic of Poland, located at 2640 16th Street NW in Washington D.C., was established in 1919 as one of Poland's first foreign missions after the country regained independence in 1918.  The Embassy staff is divided into the Political, Cultural, Science and Technology, Press, Legal and Administrative Departments. The Embassy organizes a wide variety of cultural events, panel discussions, conferences and hosts numerous official delegations visiting Washington from Poland.  Their website is https://www.gov.pl/web/usa-en
---
American Jewish Committee (AJC)

 American Jewish Committee (AJC) was established in 1906 by a small group of American Jews deeply concerned about pogroms aimed at Russian Jews, and determined that the best way to protect Jewish populations in danger would be to work towards a world in which all peoples were accorded respect and dignity. Over 100 years later, AJC continues to promote pluralistic democratic societies where all minorities are protected.  Their website is www.ajc.org.
---
National Endowment for Humanities

The Jan Karski Educational Foundation is a proud grantee of a Chairman's Grant from the National Endowment for the Humanities (NEH), to support the traveling exhibition entitled The World Knew: Jan Karski's Mission for Humanity. Created in 1965 as an independent federal agency, the National Endowment for the Humanities supports research and learning in history, literature, philosophy, and other areas of the humanities by funding selected, peer-reviewed proposals from around the nation. Their website is http://www.neh.gov/.
**Please note that any views, findings, conclusions, or recommendations expressed on this website do not necessarily represent those of the National Endowment for the Humanities.
---
Georgetown University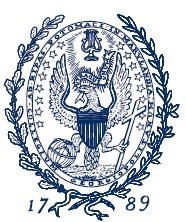 Georgetown University is one of the world's leading academic and research institutions, offering a unique educational experience that prepares the next generation of global citizens to lead and make a difference in the world. They are a vibrant community of exceptional students, faculty, alumni and professionals dedicated to real-world applications of our research, scholarship, faith and service. Established in 1789, Georgetown is also the nation's oldest Catholic and Jesuit university.  Jan Karski earned his Ph.D at Georgetown's School of Foreign Service and was a professor at Georgetown University for forty years. To learn more about them, visit www.georgetown.edu.
---
Loyola University Chicago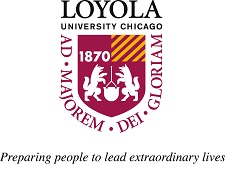 Loyola University Chicago was founded in 1870 and is one of the nation's largest Jesuit universities. Loyola is among a select group of universities recognized for its community service and engagement. Among other things, it is known for its Polish Studies program and the John Felice Rome Center in Rome, which provides more than 400 students a year with the cultural advantages of studying abroad. Loyola's Minor in Polish Studies is an interdisciplinary program that includes a comprehensive range of courses designed to provide students with an enriched and valuable learning experience. The university's website can be seen at http://www.luc.edu/. Loyola's Polish Studies department organized a major Karski Conference in 2014, and the conference program is located here. Visit their website to view more information about the Polish Studies department.  
---
 The Polish Institute of Arts and Sciences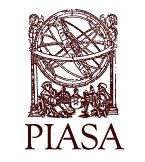 The Polish Institute of Arts & Sciences of America (PIASA) is a national academic cultural organization founded in 1942. It maintains a center of learning and culture devoted to the advancement of knowledge about Poland and Polish America in the United States.  Among other things, PIASA publishes "The Polish Review," the only scholarly English language, multi-disciplinary quarterly journal exclusively devoted to Polish affairs, maintains a specialized library and historical archives, and organizes and co-sponsors events at its New York City townhouse and at other venues.  Their website is www.piasa.org.
---
The Kosciuszko Foundation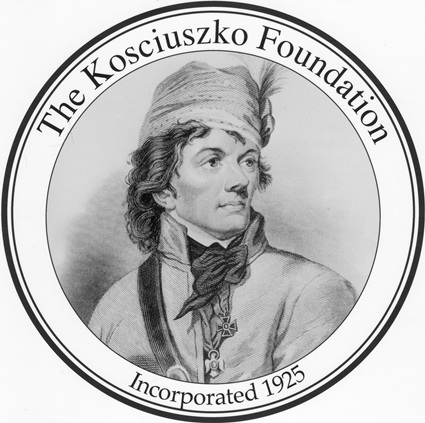 The Kosciuszko Foundation promotes educational and cultural exchanges between the United States and Poland and to increases American understanding of Polish culture and history. Founded in 1925, on the eve of the anniversary of Thaddeus Kosciuszko's enlistment in the American revolutionary cause, the Foundation is a national not-for-profit, nonpartisan, and nonsectarian organization.  It awards up to $1 million annually in fellowships and grants to graduate students, scholars, scientists, professionals and artists. Their website is www.thekf.org.
---
The Polish American Congress

The Polish American Congress was founded in 1944 and is a National Umbrella Organization, representing at least 10 million Americans of Polish descent and origin. Its membership is comprised of fraternal, educational, veteran, religious, cultural, social, business, political organizations and individual membership. The Polish American community prides itself on its deeply rooted commitment to the values of family, faith, democracy, hard work and fulfillment of the American dream. They are present in every state and virtually every community in America, on various social, business and economic levels.  Their website is www.pac1944.org.
---
Polish American Librarians Association (PALA)

The mission of the Polish American Librarians Association is to positively impact services provided to library patrons of Polish descent and individuals interested in Polish culture. PALA's vision includes enhancing professional knowledge by developing forums for discussion and networks of communication among library staff working with Polish collections and patrons of Polish origin, promoting understanding and respect among all cultures by expanding the means to access reliable, current information about Polish and Polish-American culture, and Polish American librarianship, along with providing opportunities for cooperation with other library associations.  Their website is www.palalib.org.
---
Polish American Association (PAA)

Founded in 1922, the Polish American Association (PAA) is the nation's only human services organization providing a comprehensive range of bilingual and bicultural services to the Polish community and others in need. The mission of the Polish American Association, a human service agency, is to serve the diverse needs of the Polish community in the Chicago metro area by providing resources for changing lives, with emphasis on assisting immigrants.  PAA advocates on behalf of those within the Polish community who may not be able to speak for themselves and fosters linkages and collaborative efforts with other human service agencies and also within the extended Polish community, including persons most comfortable speaking either the English or Polish language. PAA's website is located at www.polish.org. 
---
Log In Productions / LogTV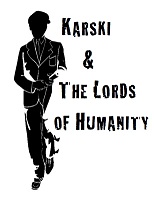 LOGTV, Ltd is a non-profit organization founded by Emmy Award-winning filmmaker Slawomir Grünberg to research, distribute, and produce documentary films of social and human interest, focusing on civil rights issues, as well as minorities and threatened identities. LOGTV's award-winning programs address and explore international and national humanities themes and its work is featured on television networks worldwide. A feature-length partially animated documentary film about Jan Karski, Karski & The Lords of Humanity, (2014) directed by Slawomir Grünberg, has won numerous international awards and has received enthusiastic reception worldwide. Visit: www.jankarski.com.