The Jan Karski Educational Foundation is proud to serve as the fiscal sponsor for
REMEMBER THIS
A World-Premier Feature Film
From the Original Stage Production Remember This: The Lesson of Jan Karski, Created by The Laboratory for Global Performance and Politics at Georgetown University
Based on a True Story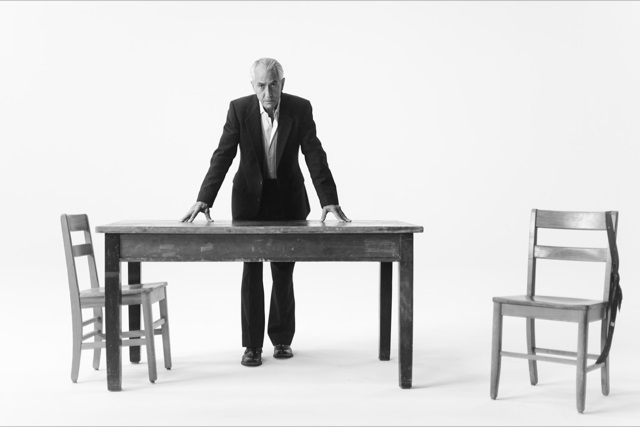 David Strathairn in REMEMBER THIS, directed by Jeff Hutchens & Derek Goldman and produced by Eva Anisko (Photo: Jeff Hutchens)
ABOUT THE FILM
"All I can say is that I saw it, and it is the truth."
In a virtuoso solo performance, Academy Award nominee David Strathairn (Good Night, and Good Luck, Lincoln, Nomadland) portrays Jan Karski in this genre-defying true story of a reluctant World War II hero and Holocaust witness. After surviving the devastation of the Blitzkrieg, Karski swears allegiance to the Polish Underground and risks his life to carry the first eyewitness reports of war-torn Poland to the Western world, and ultimately, the White House. 
After escaping a Gestapo prison, where he was subjected to horrific physical torture, Karski endures unspeakable mental anguish, bearing witness to the despair of the Warsaw ghetto and the inhumanity of a death camp. Yet, he stands tall in the halls of power and speaks the truth. Strathairn captures the complexity and legacy of this self-described "insignificant, little man" whose timely story of moral courage and individual responsibility can still shake the conscience of the world.
REMEMBER THIS takes a distinctive approach to filmmaking with a minimalist visual aesthetic designed to profoundly immerse and transport its audience. The elegant simplicity of the space—a table and two chairs, shot in black-and-white—captures Strathairn's dynamic solo performance in all of its nuance and power, as he not only becomes Jan Karski, but channels over thirty characters from Karski's extraordinary life. This rich cinematic landscape intensifies an intimate audience experience that makes it seem as though Professor Karski is speaking directly to all of us across time, space, and history.
| | |
| --- | --- |
| Jan Karski | David Strathairn |
| Directed by | Jeff Hutchens & Derek Goldman |
| Produced by | Eva Anisko |
| Executive Producer | Eva Anisko |
| Co-Producer | Alexander Hyde |
| Written by | Clark Young & Derek Goldman |
| Director of Photography | Jeff Hutchens |
| Edited by | Brandon Bray |
| Music by | Roc Lee |
| Running time | 94 minutes |
| Completion date | TBD |
The production team plans to premiere REMEMBER THIS at a top film festival in early 2021, screen in theaters nationwide (virtually or in person), schedule national and international TV broadcasts, and distribute the film on leading digital platforms.  The work will also serve as the centerpiece for a larger, multi-platform experience for universities, museums, and cultural institutions.
MAKE A DONATION TO SUPPORT THE FILM
To achieve these ambitious goals, the production team led by Eva Anisko and Derek Goldman is launching a fundraising campaign where all donations are tax-deductible and will go directly towards the film's completion, festival release, global distribution, and educational outreach initiatives, including a college course curriculum. 
The fundraising goal is $750,000. 
To donate using a credit card or through Paypal, please click here.
Alternatively, you can write and mail a check to:
The Jan Karski Educational Foundation
P.O. Box 192
Jupiter, FL 33468
IMPORTANT: Whether paying by credit card or check, please reference "Remember This" in making your contribution.  Please provide your name and contact information to receive a letter of appreciation, to join the community for this production, and to receive periodic updates. Stay tuned!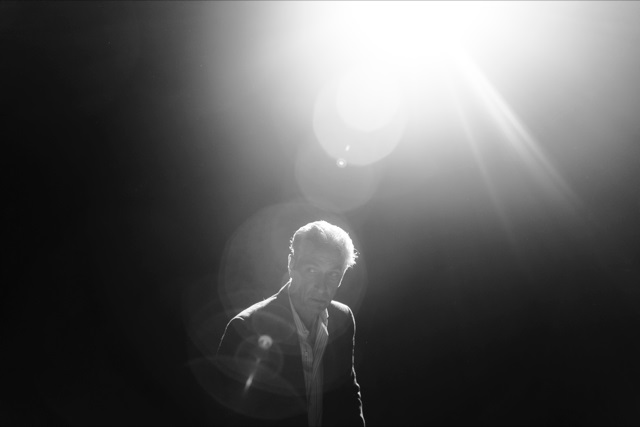 (Photo: Jeff Hutchens)
On behalf of the team of REMEMBER THIS, we want to thank our partners at the Jan Karski Educational Foundation and to thank YOU for your generous support and for keeping Jan Karski's remarkable life and legacy alive.