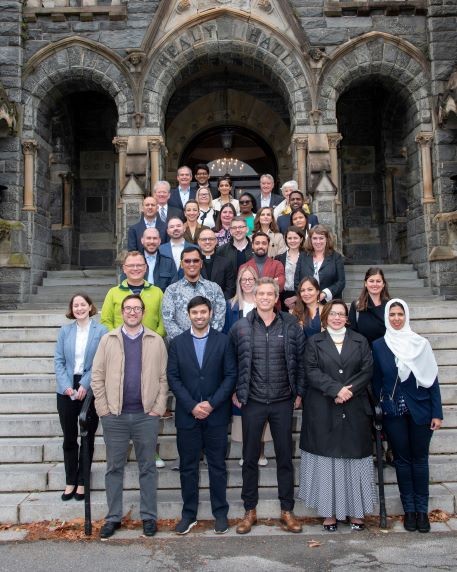 Participants in Georgetown Leadership Seminar included leaders and activists from all around the world. (Photo: Risdon Photography)
The Jan Karski Educational Foundation, together with its sister foundation in Poland, Fundacja Edukacyjna Jana Karskiego, has sponsored participants in Georgetown Leadership Seminar for the seventh time. This prestigious annual program is organized by the Edmund A. Walsh School of Foreign Service at Georgetown University in Washington, D.C., where Karski was a distinguished professor for almost 40 years. After a two-year hiatus, forced by the Covid pandemic, the program resumed to much delight of the participants, the organizers, and distinguished lecturers. It took place on October 23-28, 2022.
This year, the Foundation sponsored two Polish participants, Sylwia Gregorczyk-Abram, an attorney and social activist, and Elżbieta Kossowska, a communications specialist in marketing projects. In addition, the Selection Committee selected – for the first time – a Ukrainian candidate, Ganna Bilokin, an expert in international relations. Her scholarship was funded by the Polish Business Roundtable Foundation.
Ms. Gregorczyk-Abram and Ms. Kossowska are sharing their reflections in this inspiring article:
eager-and-proud-to-tell-karski-s-story.pdf
Read the complete profiles of all three JFEK-sponsored participants in GLS 2022 here.