April 24, 2020
While celebrating the 106th anniversary of Jan Karski's birth, let us reflect on the relevance of his legacy today and recognize those around us who demonstrate in action the values he represents.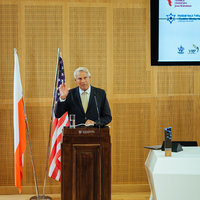 February 11, 2020
On February 11, Professor Emeritus Peter F. Krogh, former Dean of the School of Foreign Service at Georgetown University and recipient of the 2019 Spirit of Jan Karski Award, celebrates his birthday.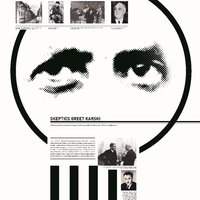 December 19, 2019
The exhibition about Jan Karski's life and his courageous efforts to bring his eye-witness report to the West, "The World Knew: Jan Karski's Mission for Humanity," has opened at the Miami University.