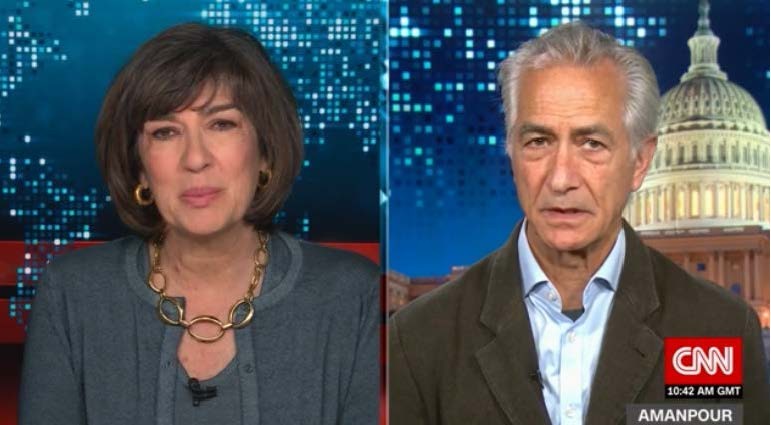 Christiane Amanpour interviewing David Strathairn (photo: CNN)
The renowned journalist Christiane Amanpour discusses the incredible story of Karski's life and legacy with David Strathairn, whose stunning performance in the stage production of Remember This: The Lesson of Jan Karski captured the audiences in the US, Poland, and the UK. The interview aired on January 23, 2020.
Christiane Amanpour is the Chief International Anchor for CNN and host of CNN International's nightly interview program "Amanpour" and "Amanpour & Company" on PBS. She has received numerous awards and honorary doctorate degrees in recognition of her reporting excellence.
A 'messenger of truth' who bore witness to the Holocaust (cnn.com)