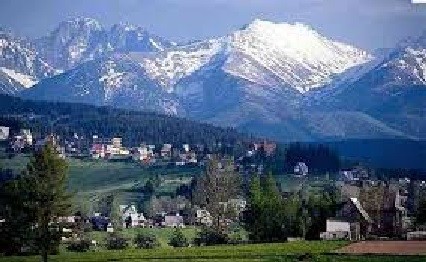 The Tatra Mountains of Southern Poland
The Jan Karski Educational Foundation's sister foundation in Poland launched a project this June called "Heroes in the Shadows of Tatra Mountains" under the sponsorship of a Museum of Polish History program called "Patriotism of Tomorrow." Its main aim is to remind and familiarize Polish society -- primarily young people -- with the figures and achievements of extraordinary, yet forgotten people: the couriers and guides of the Tatra Mountains of World War II.
Jan Karski, the most famous Polish emissary of the Polish Underground State, was guided in his missions by couriers through the Carpathian Mountains, of which the section in Poland is called the Tatra Mountains. This project is an excellent opportunity to draw attention to these remarkable people and their stories.
Those guides of World War II deserve a special place in our history. We are confident that their achievements, adventures and unpretentious way of living can be an inspiration for young people who are looking for unusual heroes, just as Jan Karski is a hero to many. The memory of guides such as Stanisław Marusarz, Józef Krzeptowski and Józef Uznański is nurtured only by their local community but is now being rediscovered by many more Poles.
About twenty young people (14-19 years old) from the Małopolskie Region will participate in the project. The youths will collect materials on couriers and Tatra guides, conduct and record interviews with the last witnesses of courier life, create brochures, record videos, and create a social profile about the people who helped Karski and so many others. The Karski website as well as the project's Facebook fan page will post many of the materials that they produce.
The teenagers will visit Zakopane's Tatra Museum, see mountain hostels, and hike the Tatra couriers' route.  They will also visit Nowy Sacz, where Jan Karski escaped from the Gestapo during World War II.
With this project the Foundation wants to raise awareness about the Tatra couriers and guides from World War II among a wide audience, develop interest in history among young people, as well as create attractive and widely accessible educational materials showing a forgotten piece of the wartime experience.