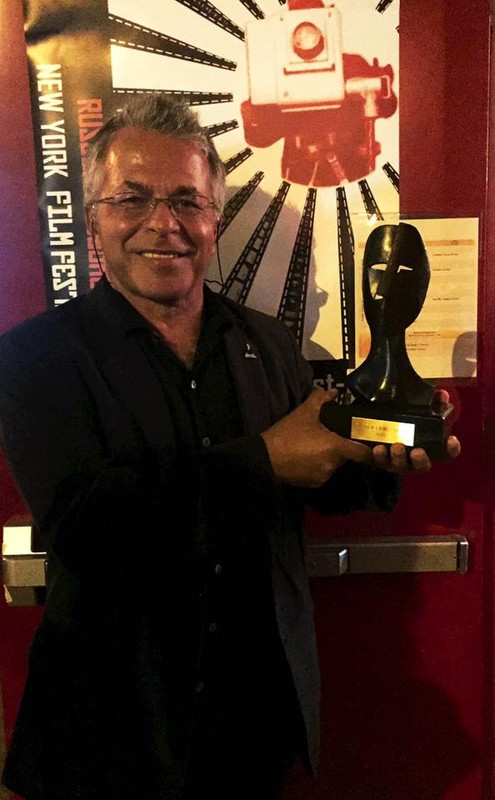 Director Sławomir Grünberg with the award (Photo: Courtesy of Sławomir Grünberg)
New York – During the tenth independent documentary film festival, RUSDOCFILMFEST-3W, the celebrated documentary Karski & The Lords of Humanity directed by Sławomir Grünberg was declared the Best Film in the "Remembering Holocaust in the XXI Century" category and was awarded a special diploma and Bronze Statue. Twenty-one documentaries from Armenia, Poland, Russia, and the U.S were screened over the course of three days, 17 of which participated in the competition.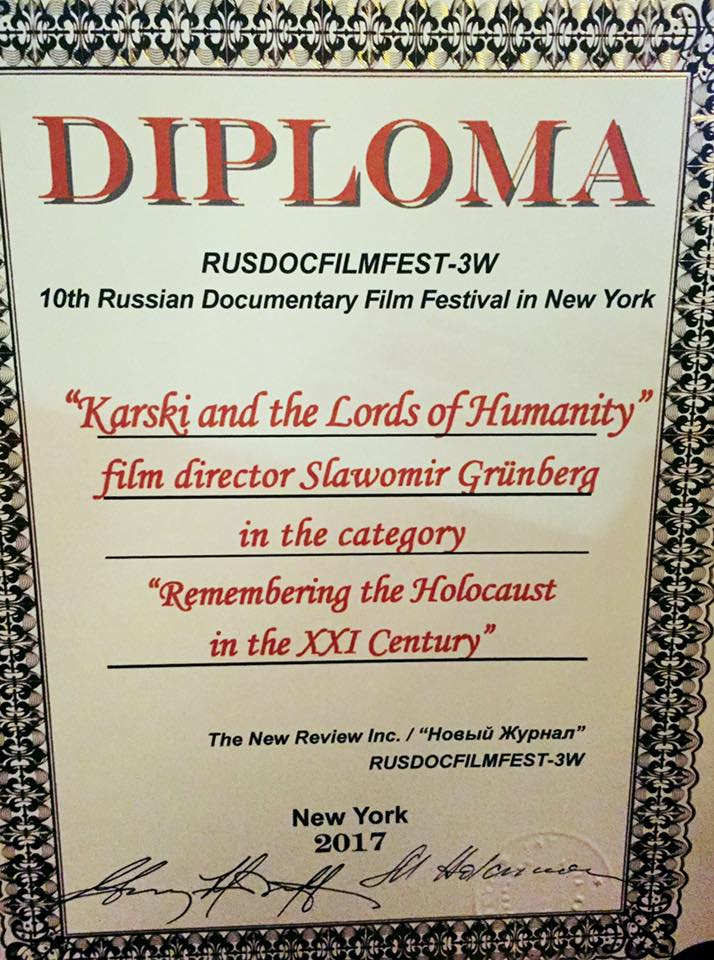 This powerful film, which imaginatively combines historical photography and film footage of Karski with animation, has been showed at numerous places around the globe and has already won several awards. Please see the whole list of prizes and honors, as well as additional information about the film, official trailer, and links to related articles here.
The Jan Karski Educational Foundation is a co-sponsor of the film's US distribution.