November 9 – The 10-Złoty silver commemorative coin issued by The National Bank of Poland (NBP) to celebrate the 100th anniversary of Jan Karski's birth has won The Coin of the Year Award (COTY) in the Most Inspirational Coin of the Year 2016 category (for coins minted in 2014). The COTY competition was founded in 1984 and is annually conducted by the American publisher Krause Publications, the world's largest publisher of coin books and coin magazines for coin collecting enthusiast, and is the world' most prestigious competition in the coin minting industry and business.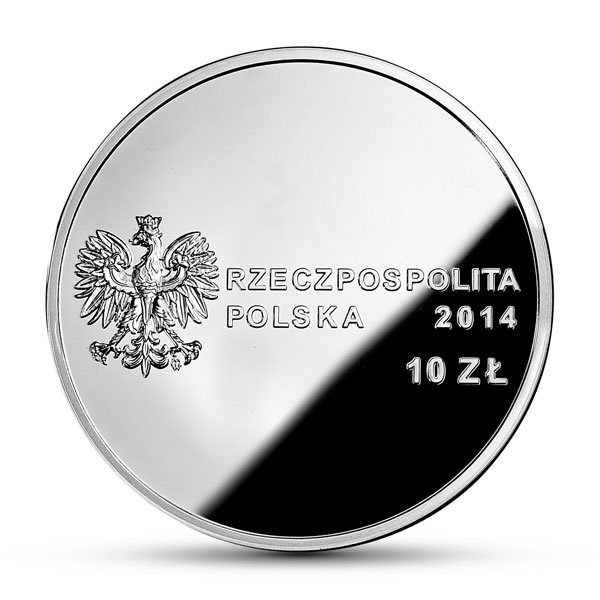 For the full list of awarded coins, see the link below:
http://www.numismaster.com/ta/numis/Article.jsp?ad=article&ArticleId=28119
The coin project was initiated by the Jan Karski Educational Foundation and its sister organization Fundacja Edukacyjna Jana Karskiego in Warsaw, Poland. Foundation Board member and then Head of the "Jan Karski. Unfinished Mission" program at the Polish History Museum in Warsaw, Poland, Ewa Wierzyńska, worked closely with NBP on this project as a historical consultant. See the images of all three coins issued to commemorate Karski here.
ADDITIONAL HISTORICAL INFORMATION ABOUT THE COINS: