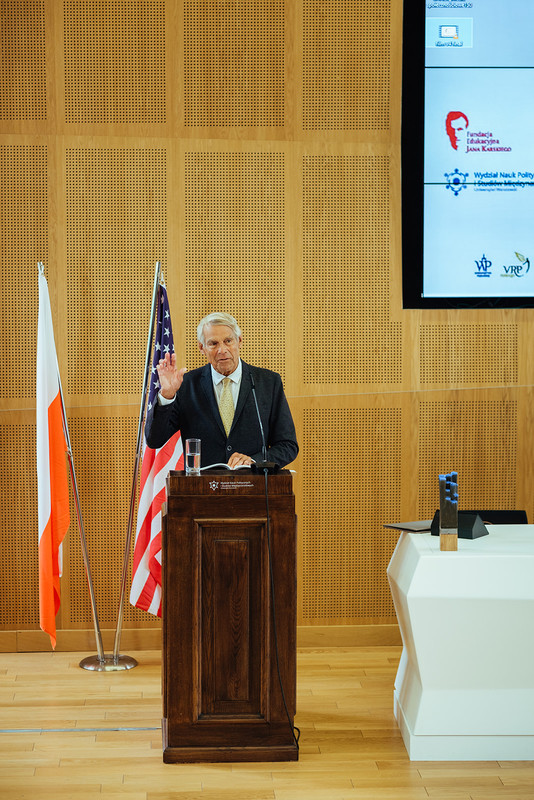 Professor Peter F. Krogh speaking at the international conference in Poland, The Great Power and Poland: 1919-2019. (Photo: Przemek Bereza)
New York—February 11, 2020. We, at the Jan Karski Educational Foundation, would like to wish Happy Birthday to Professor Emeritus Peter F. Krogh, former Dean of the School of Foreign Service at Georgetown University, and recipient of the 2019 Spirit of Jan Karski Award. He received this honor last year during an international conference at the University of Warsaw, which celebrated the 100th anniversary of Polish-American diplomatic relations. (See this link for more information).
Please see the special tribute to Professor Krogh, in which members of the Jan Karski Educational Foundation's management and Board of Directors, as well as the alumni of the JKEF's scholarship for the Georgetown Leadership Seminar, talk about Professor Krogh's achievements.
https://www.youtube.com/watch?v=p4rsjHagvuw