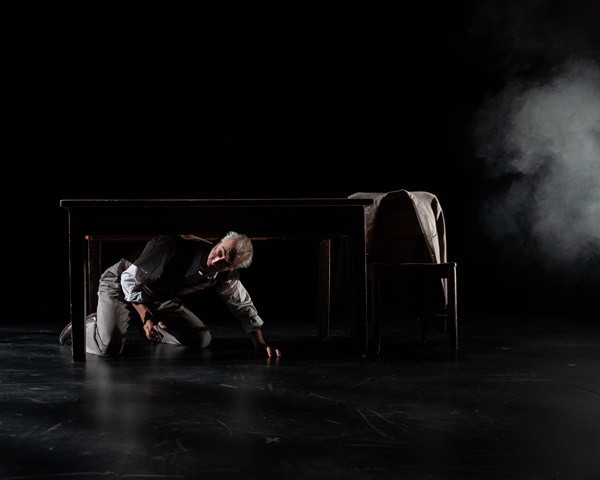 David Strathairn as Jan Karski in Remember This: The Lesson of Jan Karski (Photo: Teresa Castracane)
The play Remember This: The Lesson of Jan Karski had its off-Broadway opening on September 15 at the Theatre for A New Audience in Brooklyn, NY. After several runs in Washington, DC, Chicago, London, UK, and Warsaw, Poland, and after many transformations from a larger ensemble production to a solo performance by David Strathairn, it keeps on striking a sensitive chord in the audience and with critics. The brilliant portrayal of Jan Karski by the Academy Award-nominated and Emmy Award winner leaves the audience awe-struck – by the Karski story and its repercussions then and now.
The New York Times's journalist Laura Collins-Hughes has written one of the finest reviews of the play.
https://www.nytimes.com/2022/09/12/theater/jan-karski-holocaust-david-strathairn.html
If you cannot open the link, here is the PDF version of the review: new-york-times-rt-review-laura-collins-hughes-09-12-2022.pdf.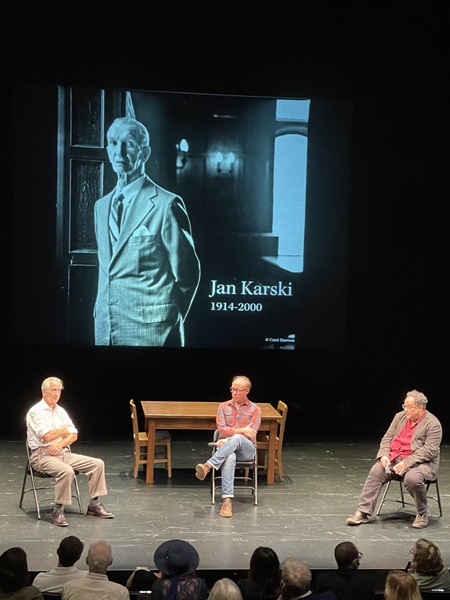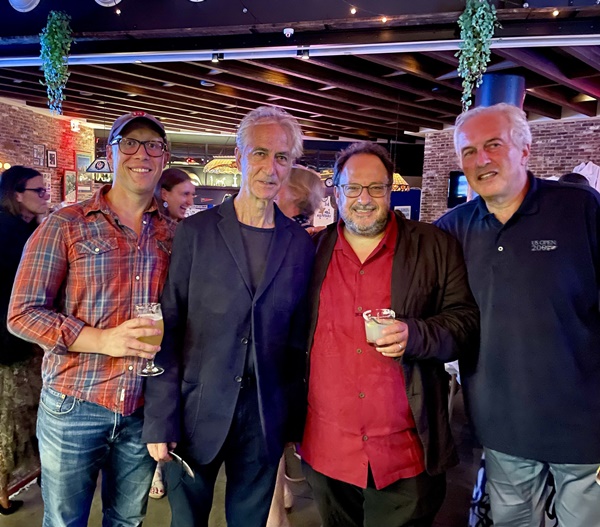 The opening night: on the left the after-show conversation with David Strathairn, Clark Young, and Derek Goldman; on the right, the artists together with the Jan Karski Educational Foundation's Chairman, Andrzej Rojek. (Photo: Małgorzata Rojek)
This production of the play, co-written by Clark Young and Derek Goldman and directed by Derek Goldman, was created by The Laboratory for Global Performance and Politics at Georgetown University and is organized with the support of the Jan Karski Educational Foundation.