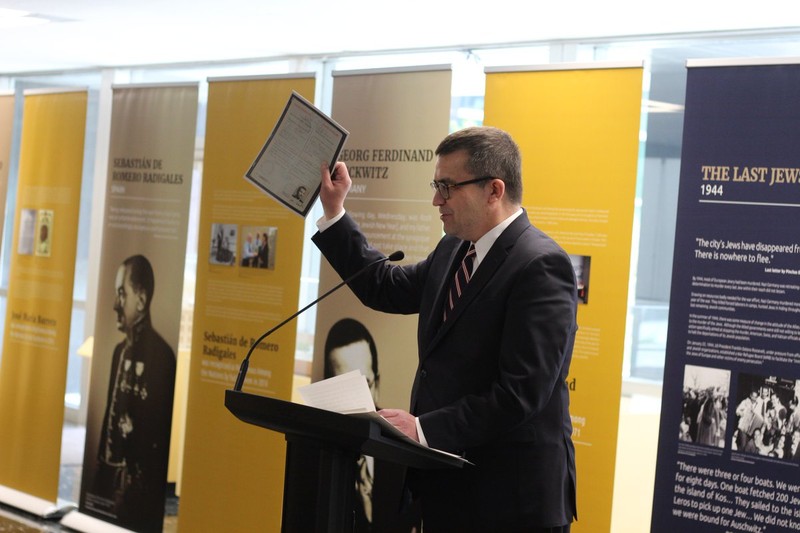 Ambassador of the Republic of Poland Piotr Wilczek delivers his remarks during the observance of the Holocaust Remembrance Day (Photo: M. Stefański/Polish Foreign Ministry)
Washington, DC – On April 11, the US Department of State held a joint American-Polish-Israeli observance of the Yom HaShoah Holocaust Remembrance Day. The event was organized in cooperation with the Embassy of the Republic of Poland and the Embassy of Israel in Washington, D.C.
In his remarks, the Ambassador of the Republic of Poland Piotr Wilczek paid tribute to the victims of the Holocaust. "They were members of our families, of our communities," he said. "Whether they be nameless or well known, they are all remembered, and their absence is felt to this day. No words can fully express the tragedy of the Holocaust, but two words can encapsulate our mission: Never Forget."
Among the honored guests was Sigmund Rolat, a descendant of Polish Jews, a Holocaust survivor, and an American businessman, who is known for his philanthropic work. He is one of the founders and a major donor for The Museum of the History of Polish Jews in Warsaw and a supporter of numerous organizations fostering the Polish-Jewish dialogue, including the Jan Karski Educational Foundation.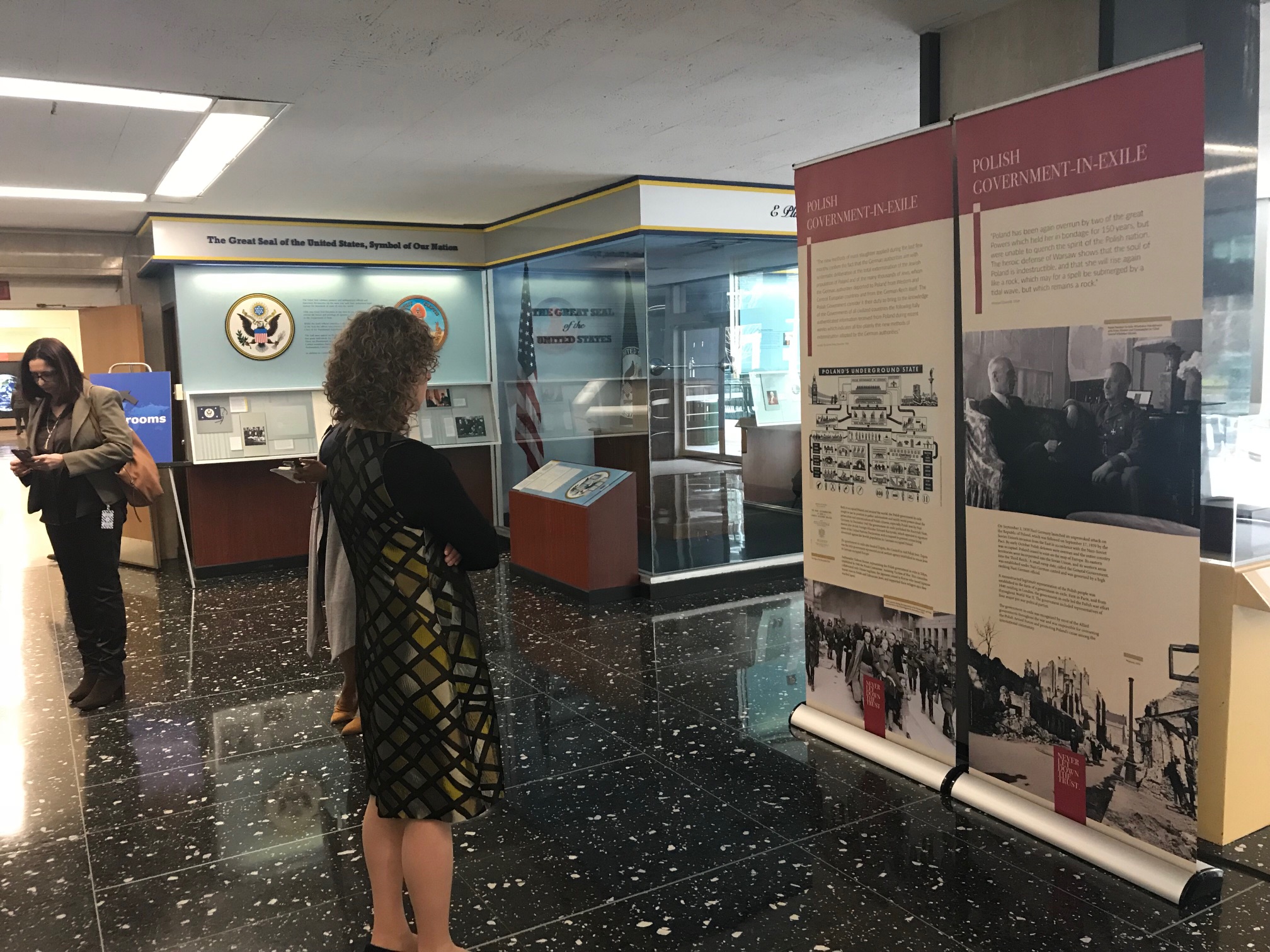 The ceremony included the opening of two exhibitions: Never Let Down the Trust: Poland's Diplomatic Effort to Save Jews During the Holocaust, created by the Embassy of Poland in Washington, D.C., and Beyond Duty: Diplomats Recognized as Righteous Among the Nations, presented by the Yad Vashem Institute. They highlight the work of the diplomats, including Jan Karski, who used all the resources that were available to them and risked their lives to reverse Nazi Germany's murderous policy of the extermination of the Jews during WWII.
Read Ambassador Wilczek's remarks in their entirety here.
Photos: M. Stafański/Polish Foreign Ministry