The Jan Karski Educational Foundation mourns the loss of Leonard Kniffel, a Polish-American writer, librarian, former publishing executive for the American Library Association in Chicago, and a supporter and volunteer for our Foundation. He died of cancer on March 19, leaving the Polish-American community saddened.
Leonard's wholehearted advocacy of our cause demonstrated itself first when he became a member of the Jan Karski U.S. Centennial Campaign steering committee and contributed to the posthumous bestowing of the Presidential Medal of Freedom upon Karski in 2012 in a White House ceremony that he proudly attended.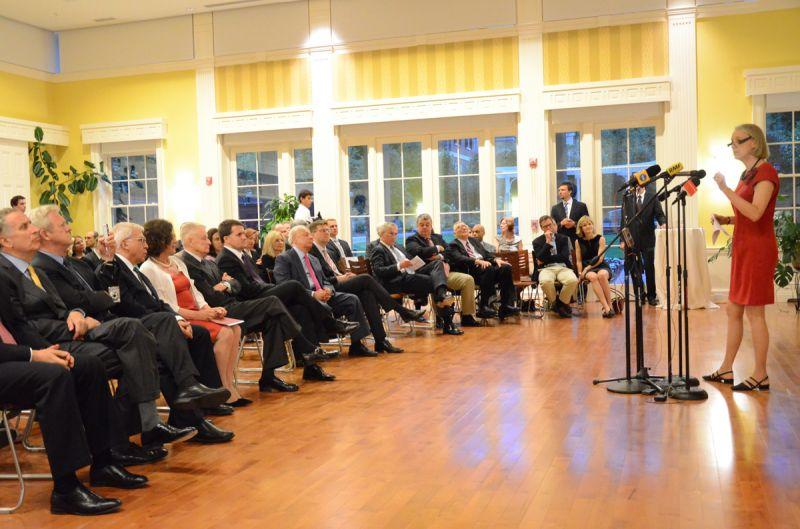 Leonard Kniffel (second from the left) attending a special event at the Polish Ambassador's residence in Washington, D.C., celebrating Jan Karski's posthumous Presidential Medal of Freedom, conferred on May 29, 2012, by President Barack Obama. Wanda Urbanska, President of the Jan Karski Educational Foundation is addressing the audience. (Photo: Courtesy of the Polish Embassy)
Subsequently, the Jan Karski Educational Foundation that grew out of the Campaign could always count on his endorsement and assistance in the events that promoted the Karski legacy. We will miss his bighearted soul, magnanimity, and wit.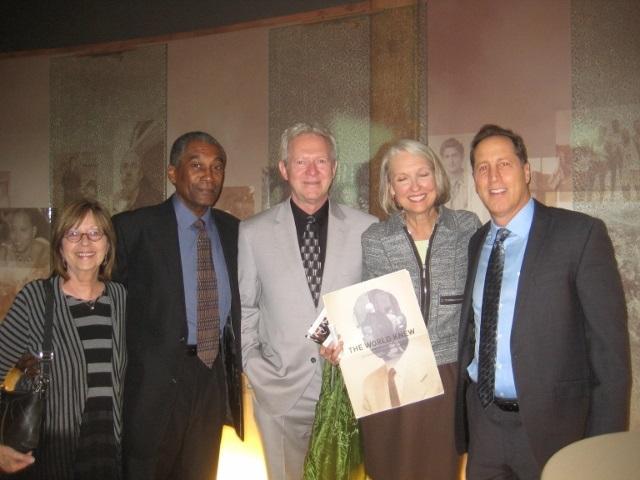 Leonard Kniffel (in the middle) at the opening of The World Knew: Jan Karski's Mission for Humanity at the Illinois Holocaust Museum and Education Center. September 17, 2014. (Photo: Bożena U. Zaremba)
His long-time friend Donna Urbikas, author of My Sister's Mother: A Memoir of War, Exile, and Stalin's Siberia, remembers him as a "highly genuine, gracious, kind, thoughtful, and generous person who dedicated his retirement years to all things Polish, writing an interesting blog at polishson.com, various articles and books … He was fully committed to his Polish heritage, even learning Polish as an adult."
Please see Leonard Kniffel's full biography on his blog page, PolishSon.com, where you can read about his many accomplishments and see a list of his publications and all the noble causes he supported, including the names of organizations that are accepting donations in his name.