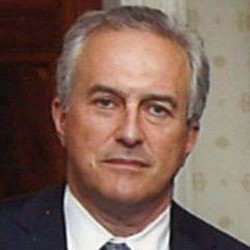 Andrzej Rojek
Chairman
Board of Directors, Management (America)
Andrzej Rojek is a Board Chairman of Jan Karski Educational Foundation. 
He has been active in global finance since 1986. He has recently retired as the Managing Director at Advent Capital Management. Previously, Andrzej Rojek was one of the founders of Lydian Asset Management, the global hedge fund, established in 1999, and focused on convertible bonds and relative value credit investments. Mr. Rojek served as a managing director and partner at Bankers Trust and also with the convertibles groups at Merrill Lynch.
A US citizen who was born in Poland in 1956, Mr. Rojek graduated with honors from the University of Warsaw in 1979 with a degree in economics. He received his master's degree in economics from Columbia University in 1985. Andrzej Rojek serves presently as a trustee of the  Kosciuszko Foundation in New York , Packer Collegiate Institute in New York as well as member of the investment committee of Mount Holyoke College. He is involved in numerous charitable initiatives in Poland (Museum of History of Polish Jews) as well as in the U.S. (Polish Studies Chair at Columbia University). In 2012, Mr. Rojek was decorated by the President of the Republic of Poland, Bronisław Komorowski, with a Knight's Cross of the Order for Merit of the Republic of Poland for his work with the Jan Karski U.S. Centennial Campaign.